Eight Great Trail Runs For Beginners To Try in UK
26 Feb, 2019 • by Admin
A couple of them are only for experienced trail runners, but there are eight great options that beginners can tackle
If you're not sure about plotting your own route using an OS map, look up your local National Trust properties. NT is keen to encourage trail runners to visit and its rangers have created ten Ranger Runs for people to try. A couple of them are only for experienced trail runners, but there are eight great options that beginners can tackle. These are a great place to start with the sport, because you'll know the length of the route, which is mapped out, and have a good idea of the terrain you'll cover.
Blickling Estate, Norfolk
An easy 10.1km loop around the grounds of a Jacobean mansion featuring a mix of woods and parkland. Take it slow and look out for barn owls.
Coleton Fishacre, Devon
This undulating run follows the Devon coast for around half of its 9km length, but don't get too distracted by the sea views – there are cliff edges and uneven sections of the path to keep your eyes on.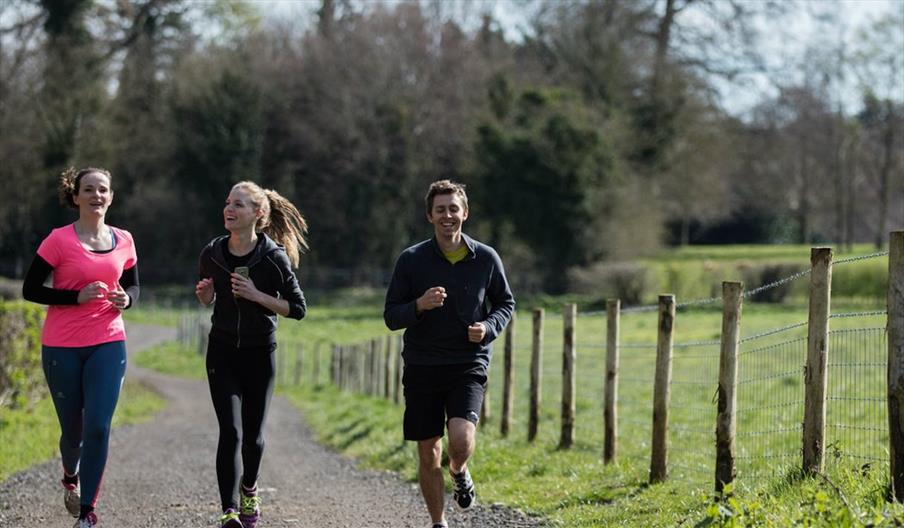 East Soar, Devon
If you're seeking something longer, this 19.2km jaunt around Devon where Dartmoor meets the coast is a great option. The route isn't too hilly, and wildlife fans will enjoy passing long-horned Highland cattle and Dartmoor ponies along the way.
Fountains Fell, Yorkshire
This 13.6km route in the Yorkshire Dales takes in the glacial lake of Malham Tarn along the way to the summit of Fountains Fell, from where you follow the ridge-line and enjoy the views of the Yorkshire Three Peaks.
Golden Cap, Dorset
Head to the Jurassic Coast for this 9.9km figure-of-eight run that includes a trip to the summit of Golden Cap cliff, the highest point on the south coast of Britain.
Longshaw, Derbyshire
Set in the heart of the Peak District this run is a very reasonable 6.1km long, though some steep sections will make it feel a little longer. A highlight of the route is the Tumbling Hill outcrop, which offers outstanding views of both the Derwent and Hope valleys.
Souter Lighthouse, Tyne and Wear
You'll be amazed at how much wildlife you get to see over the course of one 2km lap of the Whitburn Coastal Park Nature Reserve on this run. So amazed you might just want to run another lap.
Tarn Hows, Cumbria
This 6.4km loop circles around an ornamental lake surrounded by huge trees. It's one of the most popular tourist spots in the Lake District, so try to avoid peak season if you don't want to run around the crowds.
Similars
Explore more similar news