Race Review: Abbott World Majors Virgin Money London Marathon
01 May, 2019 • by Admin
This marathon is just such a delight. It is impossible to convey the effects of the crowd unless you run it.
Without doubt, the London Marathon is one of the greatest marathons in the world. Since its inaugural running in 1981, the London Marathon has developed a global reputation for its fast, record-setting course. Each year the London Marathon hosts representatives from more than 50 countries to compete on this world stage. Elite runners compete for a portion of £150,000, while the fairly flat, city landscape and spring climate combine to provide the best backdrop for posting records – personal, national and world
The 2019 London Marathon was on Sunday 28 April 2019. This is the first time I run London Marathon and now I'm writing about my experience with this event. I got my kit ready the day before, for me this is a good way to ensure I have everything I need, as trust me I've forgotten a few things in my time.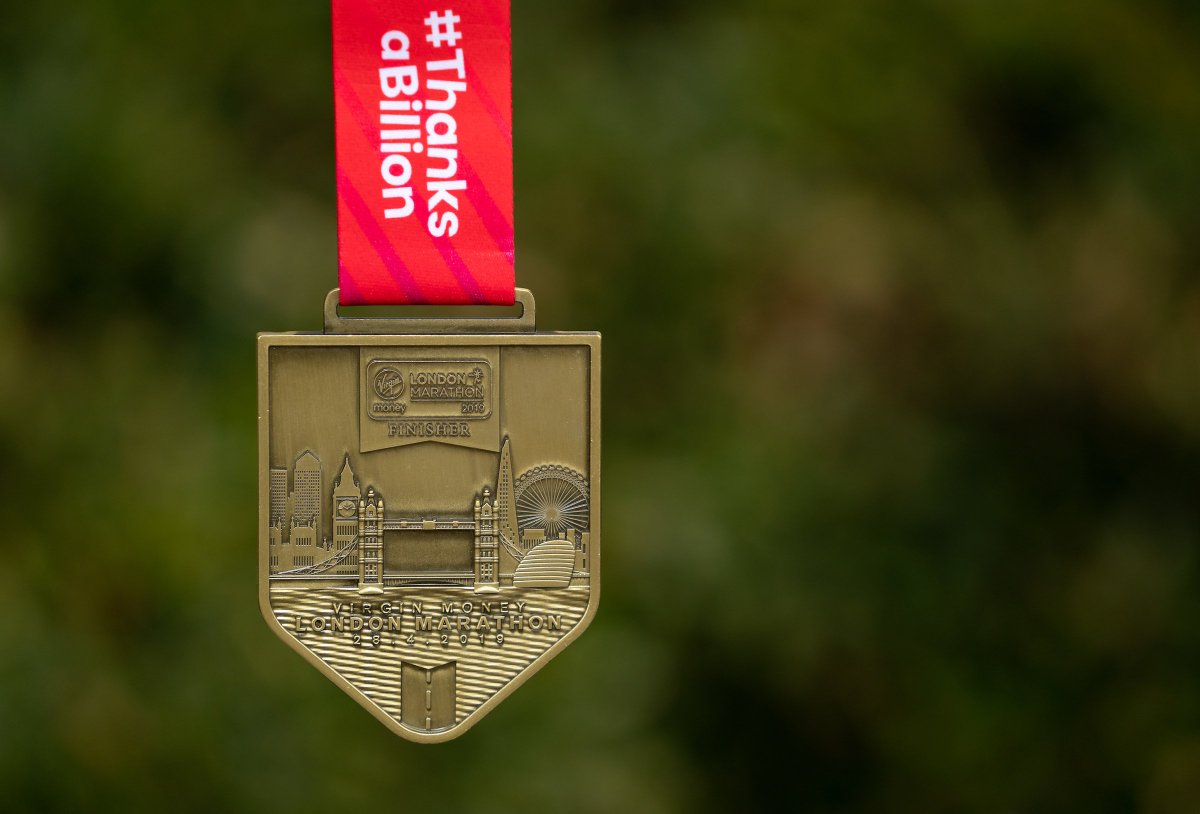 Expo
Because my hotel was near the finish line, getting to the expo was no easy task. Brain surgery may have been easier. Three trains later, I arrived. The actual expo was fine. Crowded with lots going on. The official New Balance gear left much to be desired. I badly wanted a jacket but they ran small so the womens' large were all gone when I got there. The mediums were too small. So disappointed. The line to checkout was a PIA.
Race Day
I was anxious about making it out to Blackheath via train for the start but it was super easy. The train station was right across the street from my hotel so it took me literally 1 minute to get there. Boarding was seamless (and trains are FREE! on race day) and we got to Blackheath in 25 minutes or so. Like Boston, the London Marathon starts relatively late in the morning so fueling can be a challenge. Potty lines were outrageously long and slow moving. If it weren't for the Women's Urinals (what?!) I'd not have been able to go. Gear check was easy peasy.
Spectators
Amazing. Among the best in the world. I've never seen so many people in a marathon crowd along the entire course, more than Chicago, NYC, Boston, and Tokyo. No need to wear music because you won't hear it over the cheering. Loved the signs and crazy costumes. This is truly a street party.
The Course
The course itself is a relatively fast one. Its not as flat as Berlin or Chicago, but there was a slight downhill start, and no significant hills afterwards. There were a few turns and a couple of out & back sections, but my timing was such that I was able to see the men's leaders (including Kipchoge and Mo Farah) running at the 30k as I hit the halfway point - that was definitely fun. There are also a few narrow bits, but the organizers did a good job with corralling and wave assignments, so it was never too congested. The course was scenic - we passed a number of landmarks and finished in St. James park after passing Buckingham Palace.
I loved it. Similar to Boston again, it starts out in a far-flung hamlet and you run it in toward central London. It's fun to take in the sights and sounds of the various villages. Crossing the iconic Tower Bridge is nothing short of spectacular. From that point on the views get better and better. The views across the Thames of Big Ben, Parliament, etc are amazing. Making that final turn in front of Buckingham Palace is something I'll never forget. Finishing on the mall is one of the best ever.
We ran for about three miles before merging with the other starts. This was surprisingly seamless though I'll say that you never get any room. There are tons of people of all paces around you which can be a real negative but then again, it's a Major and that's how they all are to a certain extent so you deal with it. It was entertaining to see some of the funny costumes though!
Aid Stations
Volunteer support along the course was great too. There was (in my experience) plenty of water and sports drink (Lucozade) along the route, nearly every mile. I did read the next day that some stations around miles 8-10, ran out of water for an hour. I tried a Lucozade sachet and that was interesting. I appreciate all the things mgmt. is doing to be more ecoconscious.
Speaking of water, I thought it was strange when I read that London hands out bottles of water as opposed to cups. At first I thought that would be annoying and dangerous (trip hazard!) but I changed my mind after the first aid station. It was so nice to have a little sports top bottle of water to carry, drink from, and squirt over my head, face, neck, and arms. Most people were good about tossing empties off to the side too, so no real problem there. I made the most of those water bottles and carried the larger sports drink bottles for a long time making sure I stayed hydrated.
Post-Race
The finish was unreal. Tons of people and an amazing place to finish the event on a sunny day. The finish was a lot nicer than Tokyo, which was a bit anticlimactic. Here you received your medal right away, there were photographers ready to take finisher pics, and goodie bags with finisher T-shirts in them. Meet-up areas for family and friends were a short walk away. I didn't check a gear bag so not sure how long it took to retrieve them but I didn't see any lines of waiting people. Post-race recovery food was minimal and nothing special.
Swag
Swag was great all around. The runner bag at the end had a good finisher shirt, lentil chips, dried fruit, water, an apple, heat sheet (not needed that day!) and Lucozade in it. The medal is large and suitably stately.
Overall
The London Marathon was an amazing experience.The biggest negative to me is definitely the crowded field but hard to alleviate that with a major. Otherwise I really enjoyed the event and thought that the organization and support were top notch. So much to see and experience that you never got bored once! Worth the trip! Five stars!
Similars
Explore more similar news